One really great way to come up with new and unique characters is to take a trip to your local musuem. There was a really nice African Art exhibit at the Telfair Musuem in Savannah and I ended up spending two days drawing all kinds of neat stuff. One day I'll have to scan the initial sketches I did too. For now here are some of the characters I came up with as a result.. There are 4 all together....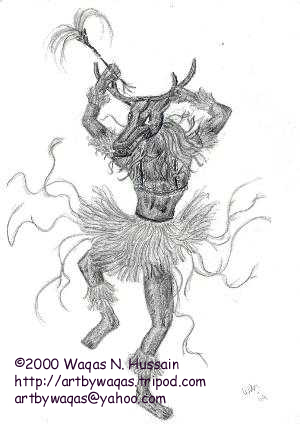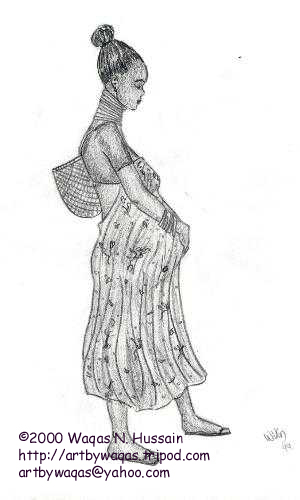 Here we have the brave young warrior in his tribal gear and his expectant wife.

All images were created by Waqas N. Hussain, and therefore are his copyrights, unless otherwise noted.
© 2000 artbywaqas@yahoo.com